Golden Gate Bridge in Turquoise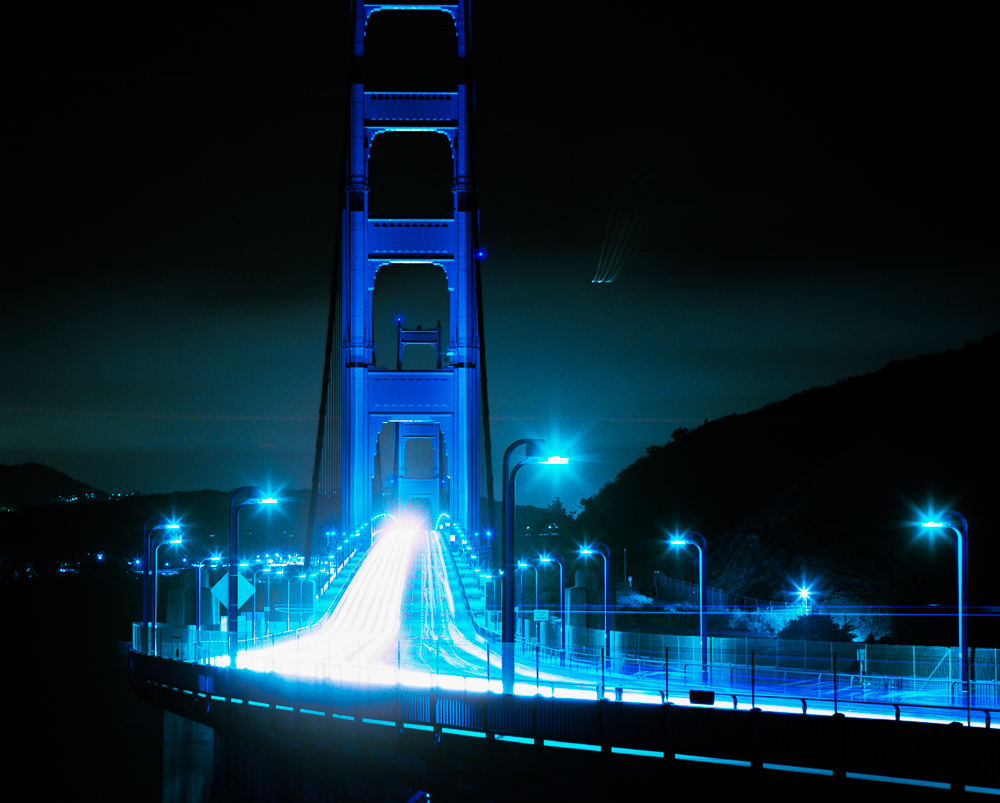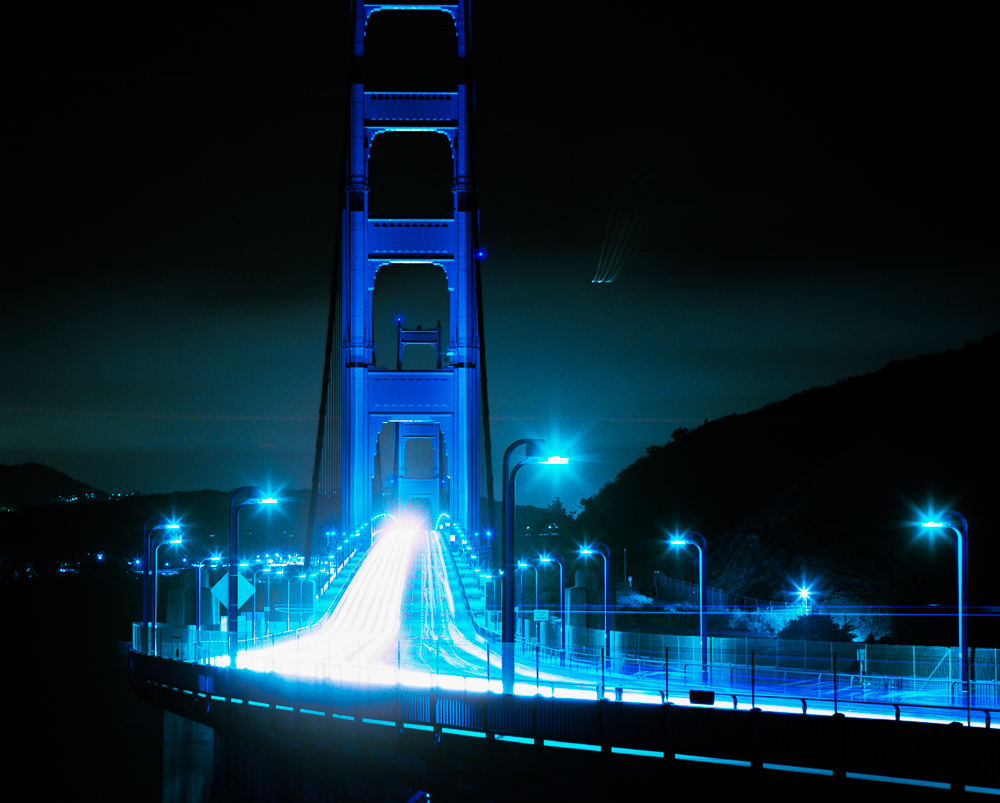 Golden Gate Bridge in Turquoise
Images are professionally printed and matted in archival white mat board with acid-free foam core backing. All mats are ready for framing and signed by me. Shipping is free.
I created this image on my Pentax 6x7, which is a medium format film camera. I used a film called Lomochrome Turquoise, which has now been sadly discontinued. This photograph was made with one of my last rolls of LCT film.
The Red of the Golden Gate Bridge and the Blue of the night sky both changed colors beautifully!
The Golden Gate Bridge at Blue hour looks like the Blue bridge at the golden hour!